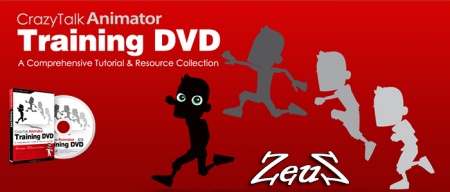 Description:
- Turn images into fully animated characters
- Make 4-legged animals in CrazyTalk Animator
- Animate specially proportioned creatures
- Quickly create cartoon style characters
- Manage the timeline
- Choose media to drag & drop into CrazyTalk Animator for prop and scene creation
- Design Resource and Project Files
Pack includes: 43 Videos + SAMPLES



Warning! You are not allowed to view this hidden text.


Modified: ZeuS (21-04-2017, 10:34)
Reason: + TurboBit Links & Direct Link for VIPs

To copyright holders: The current post does NOT contain ANY materials violates your rights! Are available for download only training video tutorials and examples!

31

)
( Votes:


Tags: Training CTA DVD


Dear Geust, You went to the site as unregistered user.
We encourage you to Register or enter the site under your Login.