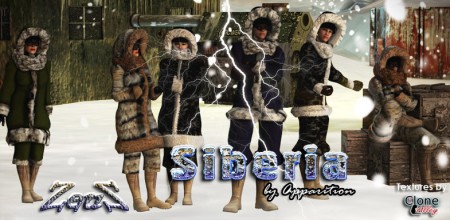 Description: 3 male and 3 female characters dressed for the chilly and frigid northern weather.
Pack includes: 6 Characters



Warning! You are not allowed to view this hidden text.

To copyright holders: The current post does NOT contain ANY materials violates your rights! Are available for download only training video tutorials and examples!

22

)
( Votes:


Tags: Characters Winter


Dear Geust, You went to the site as unregistered user.
We encourage you to Register or enter the site under your Login.