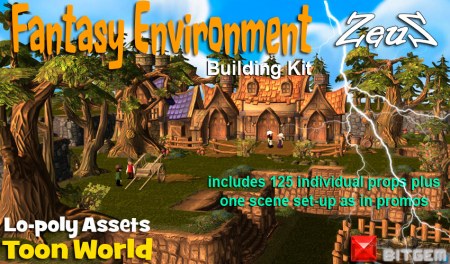 Description: This is an amazing set of 126 individual props which include Houses, Trees, Rocks, Rock Formation, Fence Parts, Ground Planes, cobblestones, barrels and crates, stairs, walls, wood chunks, planks & mushrooms. Create your own unique fantasy scene!
Also included is a complete scene set up as shown in the promos so you can start animating immediately. Full scene set up is 85,000 polys. Each prop is low poly but well textured with Normal Map.
Pack includes: 126 Props



Warning! You are not allowed to view this hidden text.

To copyright holders: The current post does NOT contain ANY materials violates your rights! Are available for download only training video tutorials and examples!

23

)
( Votes:


Tags: Props Toon Fantasy


Dear Geust, You went to the site as unregistered user.
We encourage you to Register or enter the site under your Login.